Tôm Giống Nam Miền Trung
Dozens of households in Dong Nai have been living on shrimp rock. Dozens of hectares of green water surface help them earn hundreds of millions of dong a year
Shrimp farming in this special location has long existed in Tra Co commune, Tan Phu district, Dong Nai province. At present, there are nearly 50 ha of green water on the mountain for shrimp farming.
Harvesting shrimp in Tra Co
A few dozen years ago, shrimp farming on the rock here has formed. The lakes formed in beautiful space, fresh climate brings the source of income to feed the people.
Shrimp was raised in the rocky lake is the blue shrimp, large body, meat is delicious. Their food is not industrial food, but corn bran and homemade food in the countryside.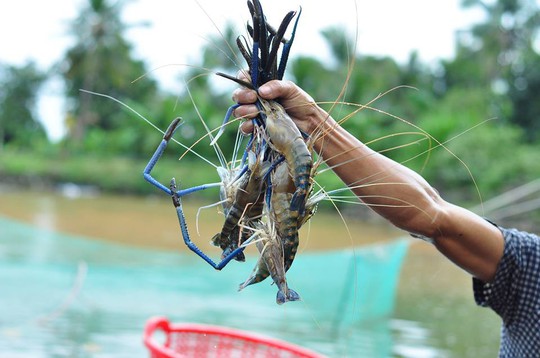 According to an official of Tra Co commune, at present, there are about 45 households working on farming blue shrimp. Mr. Doan Nam Quoc, a shrimp farmer, said his house has two ponds with a total area of several thousand square meters. Each harvest is about 4 months apart. Freshwater prawns are blue-tinged with 25cm long, with an average of 10-15 heads weighing 1kg.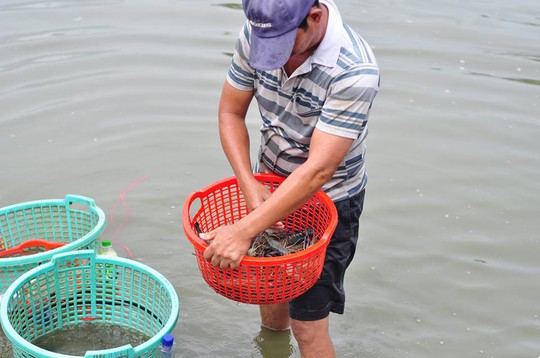 Currently, this shrimp is priced at nearly 200,000 / kg. On an average of 1 ha, shrimp farmers collect about 200-300 million VND.
Shrimp farmers report that traders come from different regions to collect.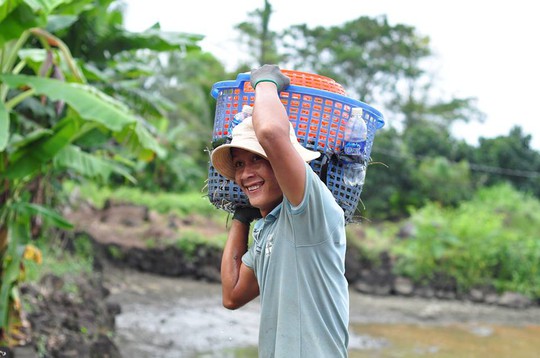 According to local officials, most of the large-scale lakes are formed from geological features, and there are places in the valley where people use their lagoons to create a living source that is specific to the land.